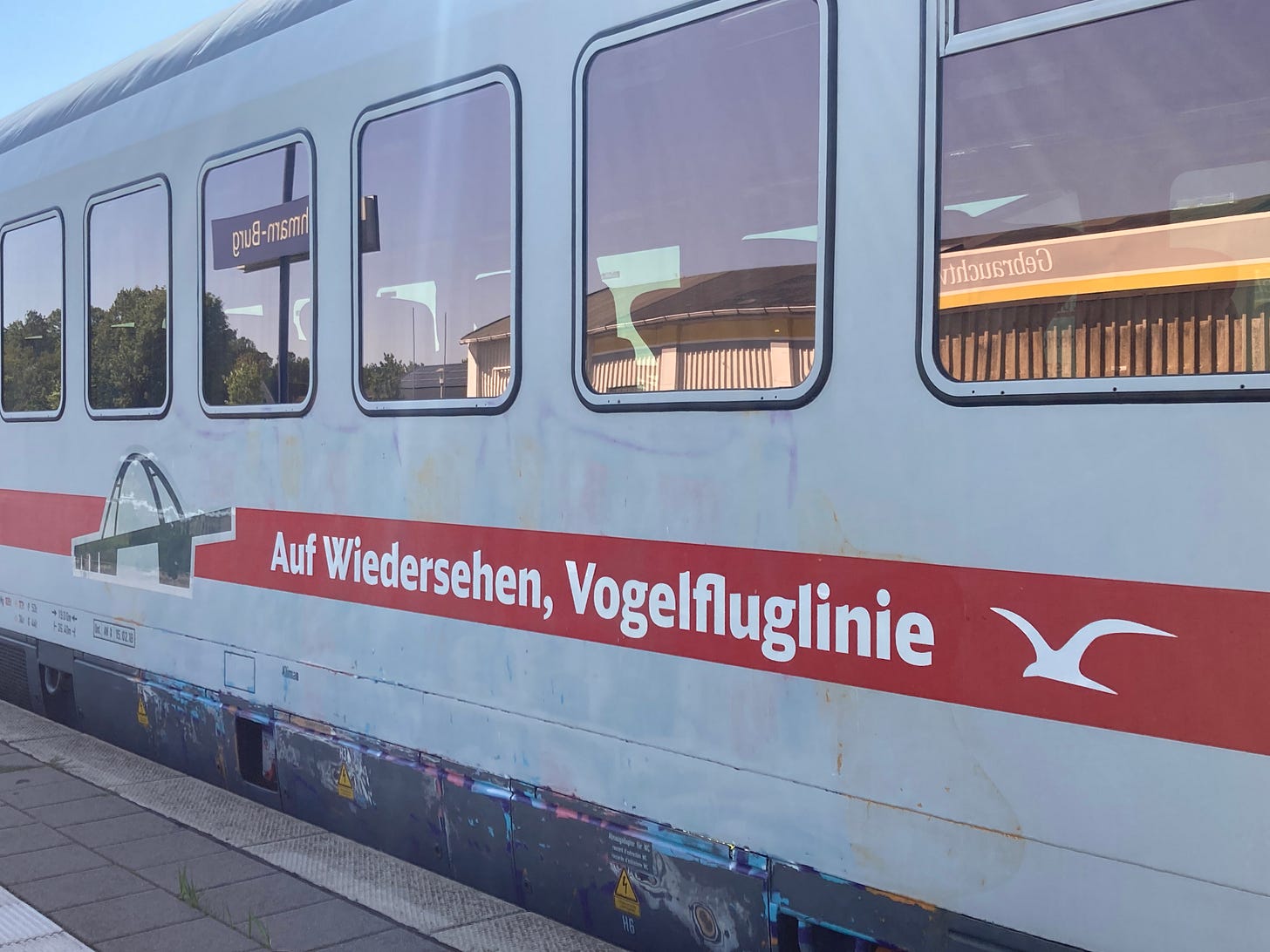 There is an economic view of the world that explains our good life today with simple decisions made by people in the past. 
According to that view, we always have two options for spending what we have: we can consume it, or we can invest it.
With our money, we can go on vacation or pay for further education. We can regularly have dinner in restaurants or save the money to move into our own home in the distant future. Or, as a country, we can give money to people for a short-term stimulus, or we can put the money into our education system.
Choosing between consumption and investment is choosing between living well now and living better in the future.
Therefore, without the decision of people and states in former times to take part of the then existing wealth for investment, there would be no wealth today. Future prosperity requires sacrifice today.
I had to think about the trade-off between present and future benefits when I took the train to the German Baltic Sea island of Fehmarn last weekend. It was the last time one could do so for at least six years.
From tomorrow on (31 August 2022), train services on the island will be suspended until at least 2028. The reason: A high-speed rail line is being built between Copenhagen and Hamburg as part of the so-called Trans-European Transport Network (TEN-T), a planned network of roads, railways, airports and water infrastructure in the European Union.
Closing the railway is tough for the people of Fehmarn; they have to pay the most investment burden in terms of no train service for a long time. On the other hand, the investment will be a big step toward a better connection between Central Europe and Scandinavia.
The heart of the new railway line will be the Fehmarn Belt tunnel, which will connect the Danish island of Lolland with Fehmarn, crossing the 18-kilometre-wide (11 miles) Fehmarn Belt in the Baltic Sea. It will shorten the travel time between the two islands from 45 minutes by ferry (excluding waiting and boarding time) to 10 minutes by car and 7 minutes by train, and it will become the world's longest road and rail tunnel. 
The last train rides on Fehmarn this weekend made me aware that our life constantly requires decisions between present and future consumption. What do we give up today to have a better life tomorrow? Fortunately, many people and states have chosen in the past to invest, they have decided to forgo a better life in the present back then. ­Their wise decisions made me able to travel by train from Berlin to Fehmarn last weekend. And that's why, in a few years, people will be able to travel through Europe with even shorter travel times.
---
sources:
https://www.economicshelp.org/blog/glossary/difference-between-consumption-and-investment/
https://en.wikipedia.org/wiki/Fehmarn_Belt_fixed_link
https://en.wikipedia.org/wiki/Trans-European_Transport_Network