Russia's war of aggression against Ukraine is clearly noticeable in many ways throughout Europe. The strongest impact (apart from the horrors of the war in Ukraine itself) is on energy.
Germany, for example, triggered the "alarm stage" of its emergency gas plan this week in response to falling Russian supplies. "We must not fool ourselves: The cut in gas supplies is an economic attack on us by Putin," Economy Minister Robert Habeck said in a statement.
Germany has relied on gas as a bridging technology towards the age of renewable energies. As a result, Germany has made itself dependent on Russia. Germany may have to find a new bridge technology – or at least an additional one.
The situation is not only serious in Germany. Other European countries are also worried about energy shortages, especially in the coming winter.
Without wanting to play down the problems of the present, I am pretty sure that we will solve the problems in the medium term. Why? Because history teaches us.
The prosperity of humankind is based on the utilization of energy. The domestication of fire, the invention of the steam boiler, the electrification of large parts of our lives: without these developments we would be living as we did before the Stone Age.
So the use of energy sources is essential for the life of all people. For a long time, we mainly used wood. With industrialization came the use of coal, oil and gas (which caused climate change), later, nuclear energy, and more recently, renewable resources.
The use of energy has always been a story of change, and there is little reason to believe that this development will stop.
But what does the status quo actually look like in Europe?
The chart below from Our World in Data shows the energy consumption by source in Europe. Obviously, fossil fuels still dominate the energy mix.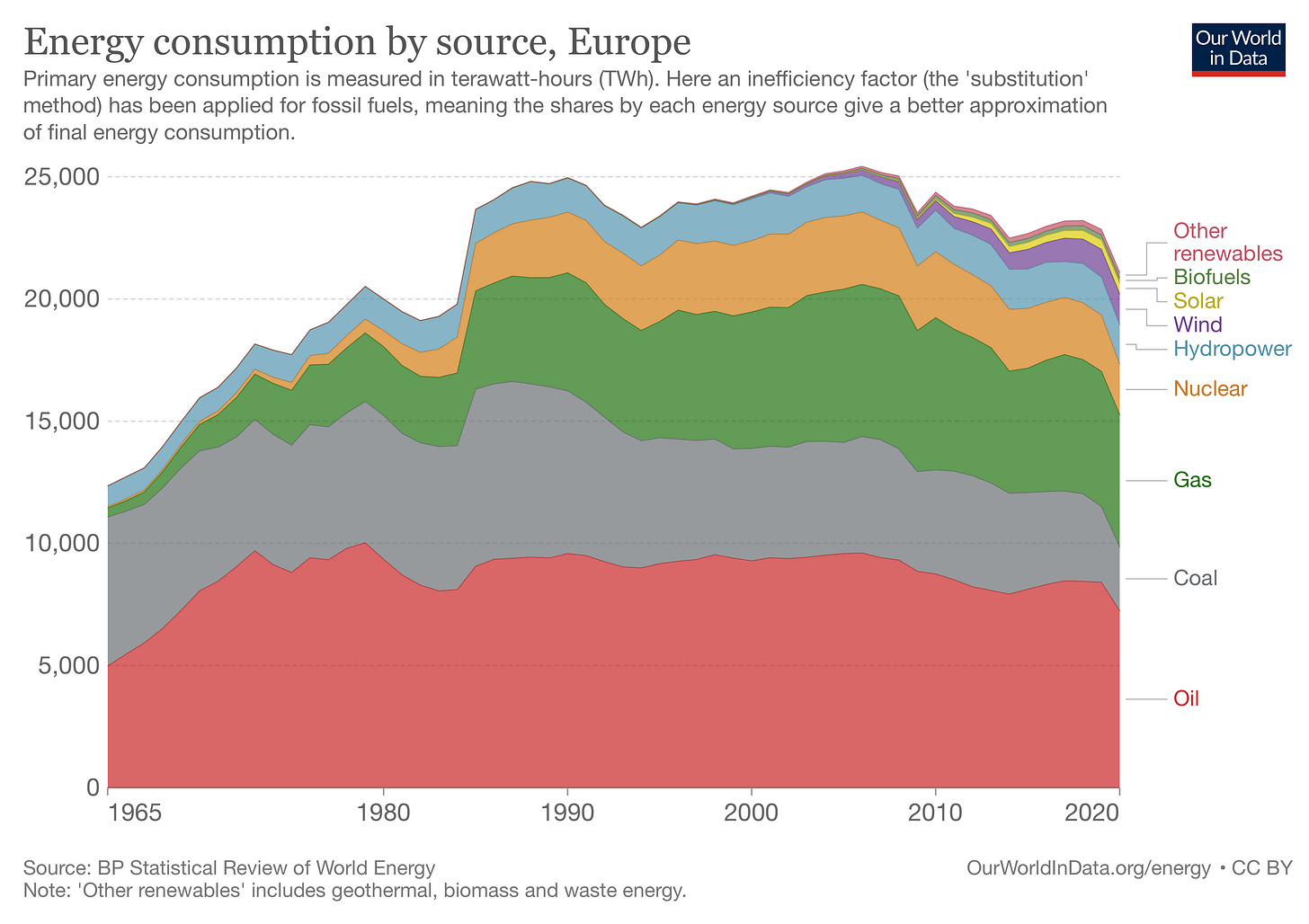 Change is more visible with a different representation of the same data. The chart below shows the ratios of the respective energy sources over time. Here it can be seen that the share of renewable energies has been increasing in recent years, albeit at a low level.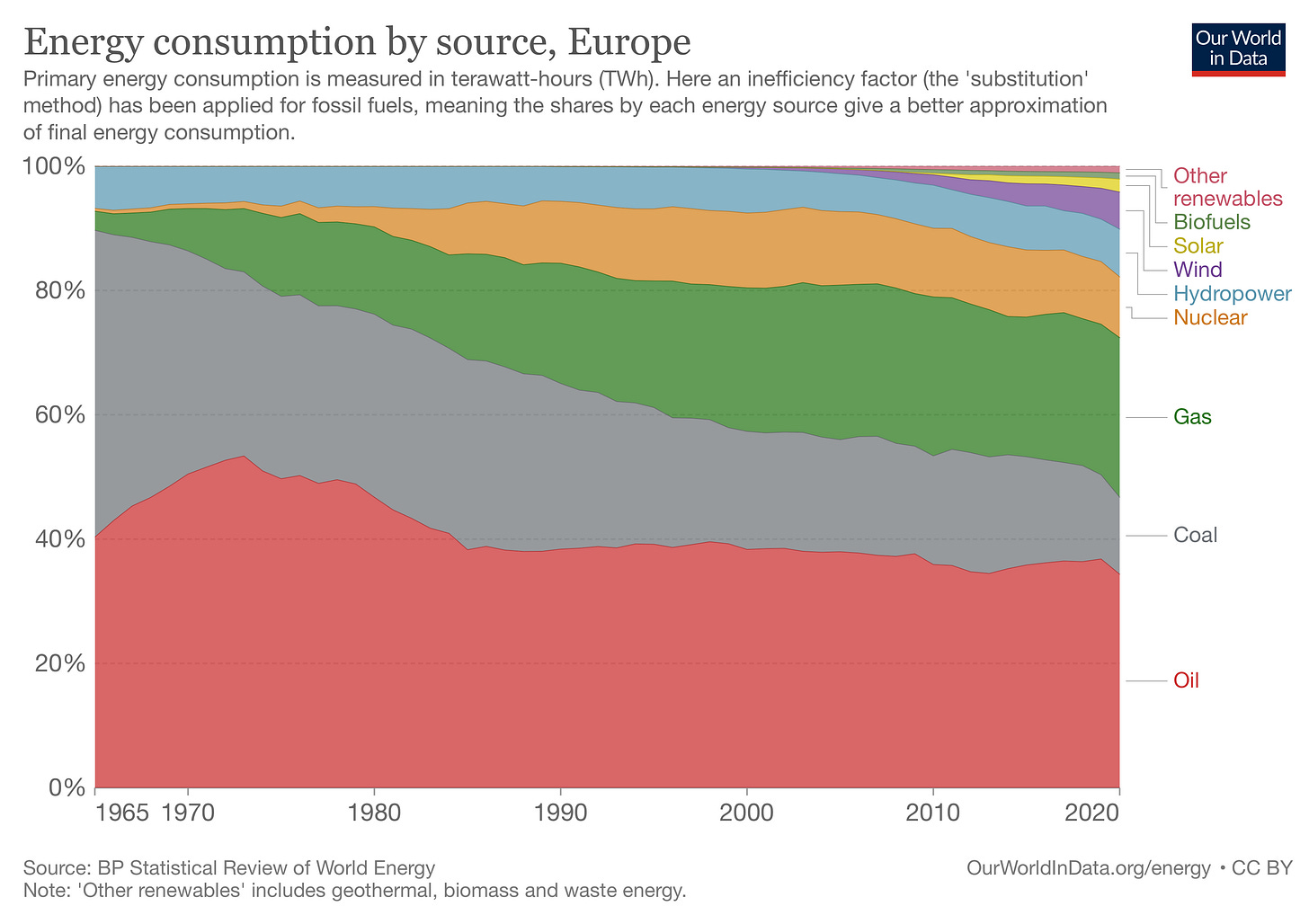 The charts also make clear how ambitious the goals of the European Union are. The share of renewable energy in final energy consumption within the EU is to increase to at least 32 per cent by 2030. This is about the size oil is delivering today.
So, it's a long way to go in a short amount of time. But the desire to reduce the dependency on Russian resources makes moving towards more renewable energy all the more urgent. These are not the worst conditions for rapid innovation.
---
sources: 
https://www.reuters.com/world/europe/germany-enter-phase-2-emergency-gas-plan-says-source-2022-06-23/
https://www.bmwk.de/Redaktion/EN/Artikel/Energy/european-energy-policy.html