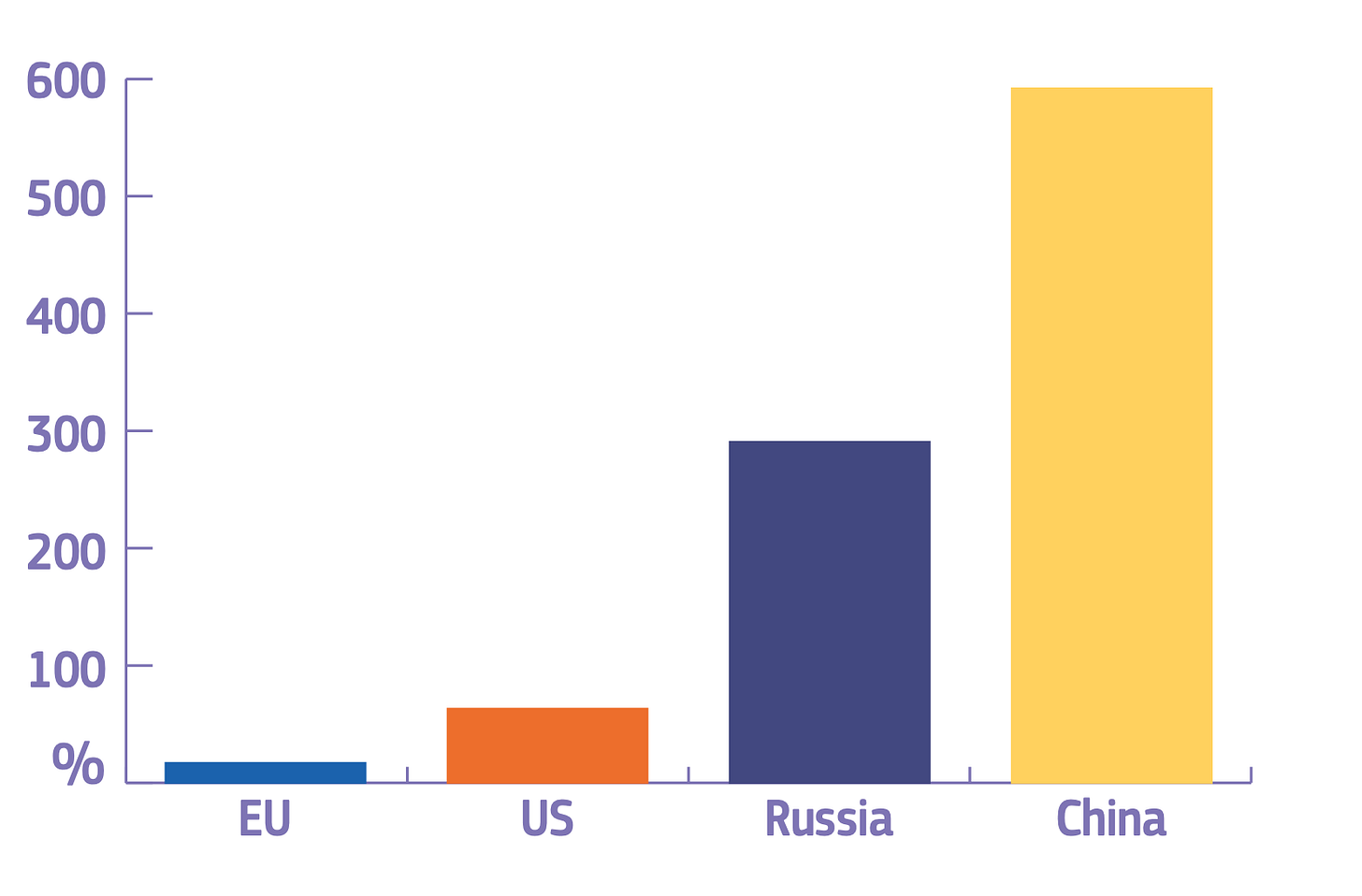 If it is true that the European Union is a common living space, who would defend that habitat if attacked?
A European Union army would be the obvious answer. But there is no such army.
There are essentially two reasons for this. For one thing, the nation states in Europe are still very strong, which is why each state maintains its own army. On the other hand, with NATO, there is already a defence alliance which most European Union countries (21 out of 27) are members of.
The current design could potentially become a life-threatening problem if one of these two cases occurs.
Case 1: One or more EU member states are attacked, and the most crucial NATO member, the USA, chooses not to intervene.
Case 2: A EU member state but not a NATO member state is attacked, but other EU member states decide not to intervene.
How likely is one of the cases to happen? Hard to say. But Donald Trump's presidency made it conceivable that there may be situations in which the US will not come to Europe's aid (case 1). And there is no such thing as "a mutual defence clause" in EU treaties (case 2).
So how would the European Union be positioned if it was on its own in the event of a military attack? Rather inadequate.
European democracies suffer from a double incentive problem.
First, Politicians who want to be re-elected tend to think short term. They promise to spend programs that get through to voters quickly. This is how politicians are elected. Consumption comes before (military) investment.
Second, NATO members have an incentive to act as free riders. It is rational for any country to spend little on its military because you are part of a large group, and you can hope that others will do more.
The result of both: underfunding of the army. Total defence expenditure of the EU members corresponds to 1.5 per cent of the member states' gross domestic product (GDP).
Others do a lot more. Over the past decade, EU member states' defence spending increased by only 20 per cent, compared to 66 per cent for the United States, almost 300 per cent for Russia, and 600 per cent for China (see chart in top).
Not only do the EU countries spend little on the military, they also don't coordinate their spending much with each other.
In 2004, the European Union created the European Defense Agency (EDA) to support member states with joint research, development, and procurement projects. Meanwhile, 35 per cent of all military spending of EU member states should be so-called "collaborative investments". "In fact, it's only 8 per cent," writes Joseph Borell, High Representative of the Union for Foreign Affairs and Security Policy.
Here, too, the incentives for joint military spending are inadequate. Anyone who coordinates their military spending with other countries must rely on these other countries stepping in to help in a military emergency. Otherwise, the country simply has the wrong equipment to be able to defend itself adequately. Then, for example, planes are missing because planes were bought by the country that was not attacked.
Coordinated military purchases, therefore, need a trustworthy common defence. Either in a joint EU army or with individual armies of states that pledge to help each other in an emergency – as NATO does.
Could such a European alliance be part of NATO? Why not? The only decisive factor would be that – when it comes to defending Europe – such a European alliance would be able to act without the USA and Canada.
Facing the Russian invasion of Ukraine, is there a political majority in Europe for such a step forward?
---
sources:
https://www.project-syndicate.org/commentary/eu-defense-spending-investment-pooling-by-josep-borrell-2022-06
https://eda.europa.eu/news-and-events/news/2021/12/06/eda-finds-record-european-defence-spending-in-2020-with-slump-in-collaborative-expenditure#
https://ec.europa.eu/commission/presscorner/detail/en/FS_22_3145
https://en.wikipedia.org/wiki/European_Defence_Agency